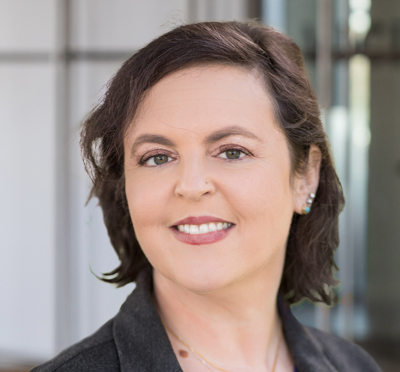 (415) 231-0909
(415) 840-9435
Sara began her legal career reviewing corporate liability documents for the American Medical Systems Transvaginal Mesh ('TVM') Multi-District Litigation ('MDL'), as well as accompanying TVM bellwether plaintiffs to examinations by independent experts and drafting briefs on Daubert and summary judgment issues.
Since then, in addition to litigating individual personal injury cases, Sara has performed document review, taken and defended depositions, drafted briefs, negotiated ESI protocols, and vetted potential bellwether cases in numerous complex litigations, including the Lyft Judicial Council Coordinated Proceeding ('JCCP'), Uber JCCP, JUUL MDL, Pradaxa JCCP, Talc JCCP, Mirena MDL, Zofran MDL, and Testosterone Replacement Therapy MDL.
Prior to law school, Sara earned her Bachelor of Science in Neurobiology, Physiology & Behavior from University of California Davis. She worked in the escrow and title industry for several years, including as a legal assistant at a major international title insurance company, before attending law school at UC College of the Law, San Francisco (then UC Hastings College of the Law). While at law school, she dedicated herself to public interest, working with homeless and low-income clients to provide more than 150 hours of free legal help to indigent clients. Sara worked with the school's Mediation Clinic, mediating disputes in San Francisco Superior Court's Small Claims Division. She was executive articles editor and staff editor for the Hastings Journal on Gender & the Law (formerly Hastings Women's Law Journal) from 2012 to 2014. Her note, "Transmutations and the Presumption of Undue Influence: A Quagmire in Divorce Court," was published in Winter 2014.
Since 2018, Sara has served as a Director for the Queen's Bench Bar Association. She is the former co-chair of the Queen's Bench Civic & Judicial Appointments Committee, and she is active with the San Francisco Trial Lawyers' Association as co-chair of the Education Committee and as a member of the Diversity Committee.
When Sara is not working on behalf of her clients, encouraging her fellow attorneys, and interacting with her community, she enjoys baking, walking, chasing her nephew and dogs around the yard, and watching The Mandalorian.
• University of California, Hastings College of the Law, Doctor of Jurisprudence 2014
• University of California, Davis, Bachelor of Science, 2002
• Director, Queen's Bench Bar Association
• California Women Lawyers
• American Association for Justice
• Consumer Attorneys of California
• Education Committee Co-Chair, San Francisco Trial Lawyers Association
• California State Courts
• U.S. District Court Northern District of California
• U.S. Court of Appeals Ninth Circuit
• District of Columbia Superior Court and Court of Appeals